Chair of Automatics
Automatic control has been a part of electrical engineering studies in Banja Luka since academic year 1964/65. With the founding of the Department of Computer Science and Automatics in 1972/73 the field of automatic control and robotics is more and more present in this, but also in the Departments of Electronics, Communications and Power Engineering.
The Chair of Automatics was founded in 1977/78, after the reconstruction of the Department of Computer Science and Automatics. The courses were organized with the help of professors from the Faculty of Electrical Engineering in Belgrade and Zagreb.
The laboratory for automatics is established with the help of donations from TERI Institute and Siemens, after the installment of equipment for development, the application of systems for automatic control by industrial controllers and systems for control and surveillance. This equipment is integrated in a lab model of standard industrial system for control and surveillance, where a system of three connected reservoirs is used as control object. Two modular ROBIX manipulators are used for lab exercises in Robotics and automatics. The Chair of Automatics conducts research in following areas:
System identification - System identification using linear parameter models, neural networks (MLP, RBF, neural adaptive filters);
Nonlinear process analysis – chaotic processes detection, reconstruction of state space nonlinear process;
Adaptive control algorithms – predictive control algorithms (GPC, neural network based algorithms), adaptive control based on an internal model (classic procedures, neural network based procedures);
Control and surveillance of industrial processes – PID regulators, IMC regulators, SCADA systems, using PLC for controlling industrial processes, industrial communication networks;
Robotics and automation – modeling the geometry and kinematics of industrial manipulation robots, identification and control algorithms of manipulators of variable structure, increase of industrial robots flexibility with the help of robotic sight.
Dr. Petar Marić, full professor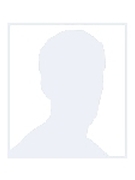 +387 51 221 836
This email address is being protected from spambots. You need JavaScript enabled to view it.
1311
Dr. Igor Krčmar, associate professor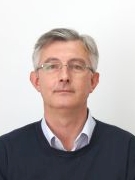 +387 51 221 836
This email address is being protected from spambots. You need JavaScript enabled to view it.
1313
Velibor Đalić, senior assistant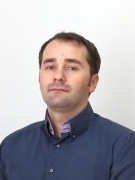 +387 51 221 836
This email address is being protected from spambots. You need JavaScript enabled to view it.
1201